The Team at Surf Doctor aim to have your purchase(s) with you as soon as possible, and whenever possible dispatch your order within one working day, subject to stock availability.
For further information please contact the Surf Doctor Team direct on:
Tel: 01305 230530
Mob: 07944 254561
Email: [email protected].
Shipping Times
Estimated shipping times are advised on each product page, indicating if it may take the Surf Doctor team a little longer to get your item to you.
This information will also let you know if you can pre-order a product: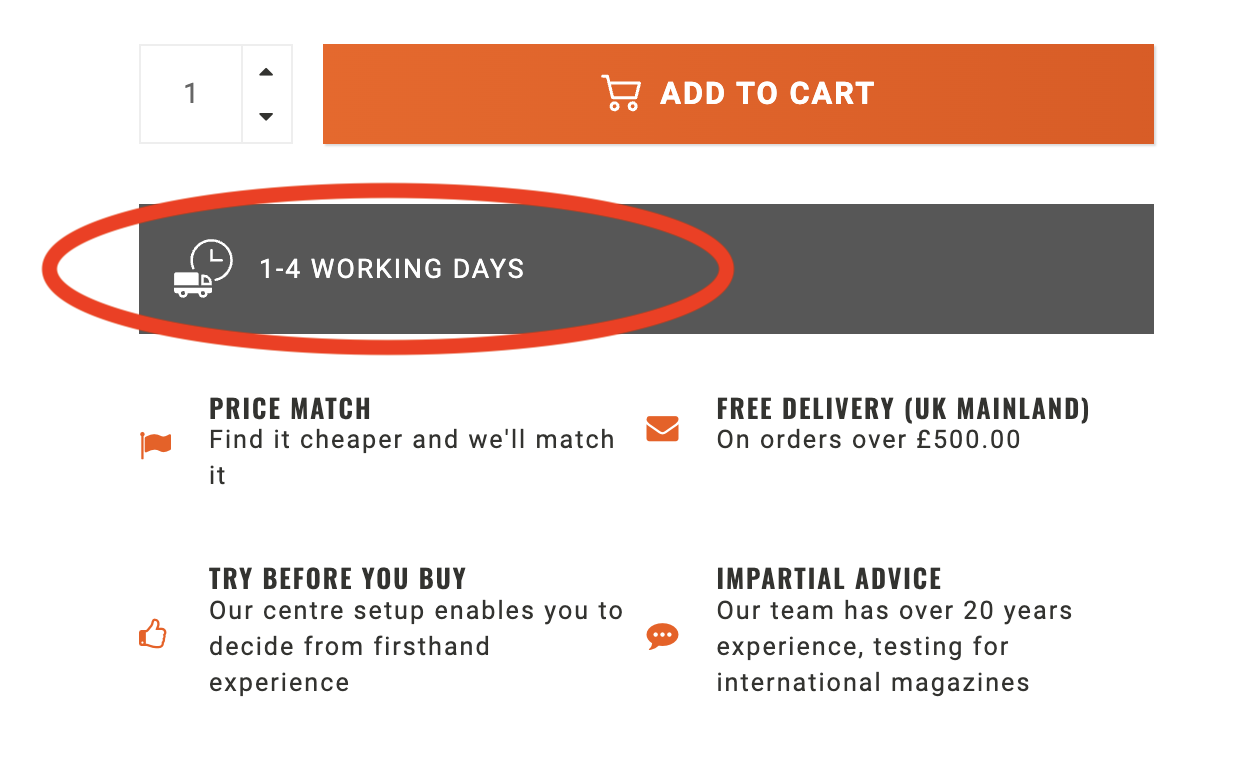 Delivery within the UK
Free shipping on all UK orders over £500!
In-store pick up - Free 
Delivery times are next working day, when ordered before 11am, Monday to Friday, unless otherwise indicated on the product page (see above), with all shipping costs based on weight.
Please call one of our team for further help or information:
| | |
| --- | --- |
| Up to 1.4kg | £3.95 |
| Up to 3kg | £8.95 |
| 3kg | £15.00 |
| 3-6kg | £19.95 |
| Up to 14kg | £35.95 |
Please note: Surf Doctor are able to ship to most Island and Highland destinations within the UK. It with regret that we are currently unable to ship to the Channel Islands.
INTERNATIONAL
Free shipping on all international orders over £3,000* 
Surf Doctor currently ships to international countries including, but not limited to: Austria, Belgium, Denmark, Finland, France, Germany, Ireland, Italy, The Netherlands, Norway, Spain and Sweden.
Please note: International shipping costs are constantly changing, and may at times effect the cost and destinations we are able to ship to. For up-to-date information or to speak to one of our team about shipping to you destination, please contact Surf Doctor direct.
| | |
| --- | --- |
| Under 1kg | £19.95 |
| 1kg to 1.9kg | £25.95 |
| 2kg to 2.4kg | £29.95 |
| 2.5kg to 5.5kg | £79.00 |
Please note: For heavy items, please get in touch with a member of our team for an accurate quote to your desired destination.